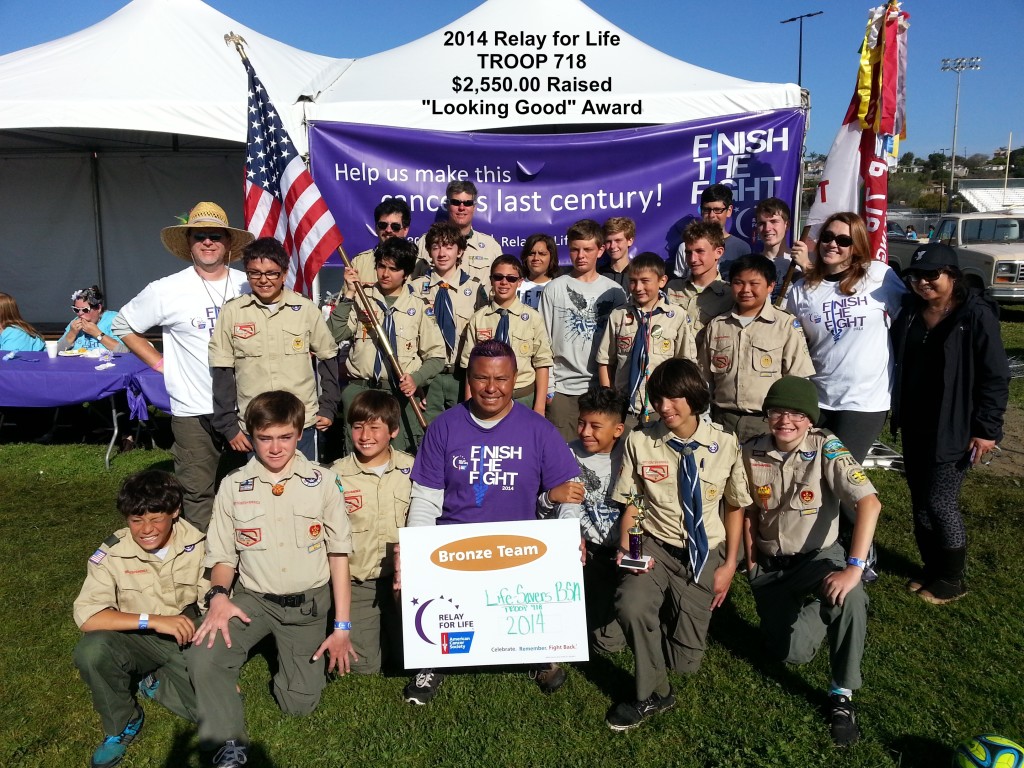 Troop 718 participated in the American Cancer Society's Relay for Life event at South High School on April 26-27, 2014.  It's a cornerstone fundraising event of the American Cancer Society where participants walk 24 hours non-stop.  The "never sleep" metaphor carries the message that we have to be vigilant in our quest to cure cancer.  We can't sleep because "cancer never sleeps" either.
Congratulations to all the Scouts, Scoutmaster Brian Hanhart, ASM's & Mr. Gomez for the success of the Relay for Life event.
Not only was Troop 718 recognized for the being a significant fund raising team by raising $2,550 , the Troop was also publicly recognized by the Relay for Life organizers for their attitude & character.
Congratulations on great your great community service – and – it looks like you won the "Looking Good" Award too !