CLICK IMAGE TO DOWNLOAD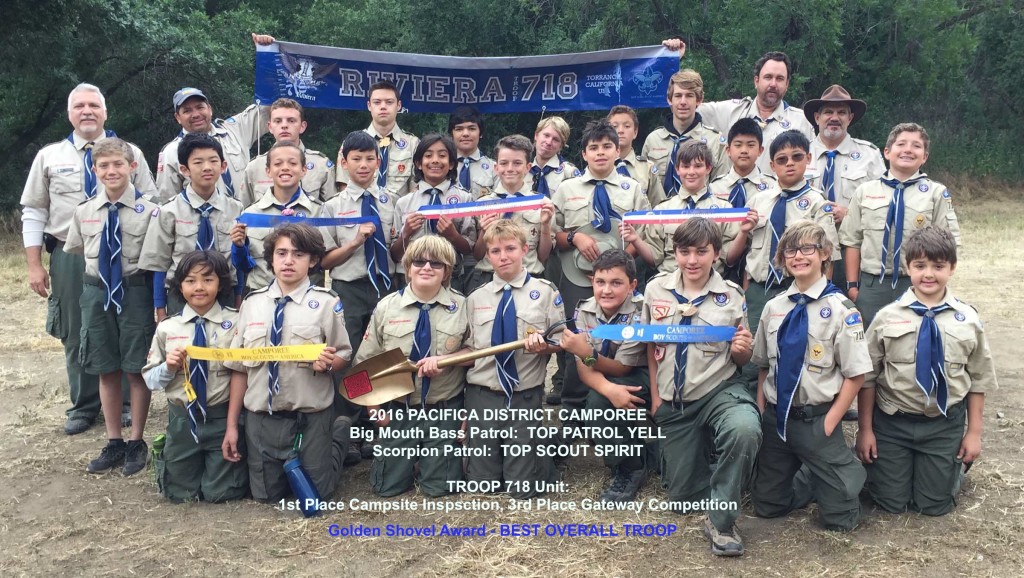 TROOP 718 TAKES TOP HONORS AT CAMPOREE 2016!
The Tradition Lives On!    See 
PHOTOS HERE!
Winner: Best Overall Troop – Top Prize – The Golden Shovel Award!

Winner: Best Campsite!

Winner: Scout Spirit to Ben B, Casey, Mateo, Stephen, and Noah (Scorpions)!

Winner: Best Patrol Yell to Nick P, Alex J, Gautam, Bjorn, and Jaden L (BM Bass)!

Winner: Ethan Van Doeselaar – Rifle Shooting 85/100!
Led by Mr Pagniano, Mr Burt, Mr Johnson, and Mr Badenoch, 26 of our Scouts attended and ruled the Pacifica District 2016 Camporee!  Well Done!