***The Green Valley Lake Car Camp Outing is now available to just those who want to camp.***
This is a very good outing for the newer scouts as we can get a number of the camping requirements signed off at this event.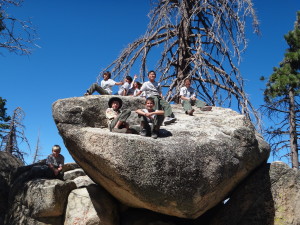 Older scouts may want to consider it too, as you can demonstrate skills via the EDGE method to the younger scouts that may need it and have fun in the mountains!

Friday afternoon July 18th through Sunday early afternoon July 20th.

Green Valley Lake is located past Running Springs in the San Bernardino Mountains, sitting at 7,000'+.  In years past we were able to hike, swim in the lake, fish, visit a fire lookout and practice scout skills.

$47/per person includes camp fee, food and transportation.
**Those signed up so far include the following:
---
Jakob
Matt B.
Troy
Nik
Sean Lefevre
Ricky
Tom
Chris
Logan
Miles
Kevin
Hunter
Matt C.
Alex G.
---
Mr. Burt
Mr. Hanhart
Mr. Lacey
Mr. Wheeler
Mr. Cameron
Mr. Klinenberg
Mrs. Klinenberg