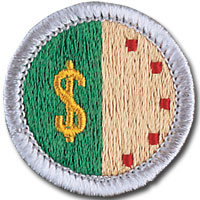 At this Sunday's Troop Meeting, we will be working on the Personal Management Merit Badge. Please come prepared to participate with your Merit Badge worksheets.
THIS MERIT BADGE IS REQUIRED FOR EAGLE RANK.
If you need to get started and learn more CLICK HERE to access the all merit badge info.
We will also play Dragon-Tail at this meeting.