DEPART : 9:20AM Sunday, 6/22
RETURN:1:00PM Saturday, 6/28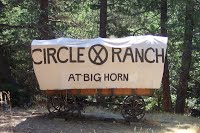 CLICK LINKS BELOW TO DOWNLOAD DOCS
Two (2) weeks from today, your scout will be attending their first full day of Summer Camp at FLSR. Many have asked questions regarding preparations for this outing, so please read all information below.Above is a Packing List for your convenience, please pay special attention to the following:
Merit Badge Books
Blue Cards
Notebook
Pencils and Pens
Daypack with 10 essentials
Nalgene Water Bottle
Swim Suit and Towel
Class A Uniform (with Class B shirt underneath)
Sack lunch for drive up to camp.
Sunscreen and Bug Spray
Jacket
Sweatshirt or something warm to wear in the evening
Stocking cap.
Attending Adults – you will want to bring a camp chair and maybe a Jetboil for coffee & tea. The dining hall will also have coffee available too. If you plan on using the swimming pool, you will have to take the swim test, along with the scouts, on Sunday afternoon.
All meals will be provided by the dining hall, so no need to bring food, although you may want to bring some snacks.
If you need Class B shirts, please contact Mr. Miller at 310.218.8940.  It is a good idea to have multiple Class B shirts as this will be the main shirt worn during the week.
There is no backpacking on this trip, so feel free to pack your gear in a duffle bag. The drivers will appreciate this as it won't be as bulky to transport.
Bring a WATCH. The scouts will be on a schedule all day and it is important for them to be able to keep track of their own time.
NO ELECTRICAL DEVICES (PHONES, IPODS, ETC.).
The purpose of the camp is for the scouts to unplug from these devices, enjoy nature, work on merit badges and establish troop fellowship. There is a phone in the main office for emergencies or if absolutely necessary, you can contact one of the adult leaders on this trip.
CAMP CONTACT INFO
The camp encourages you to send a postcard or two or even a package to your scout while they are at camp. They make a big production over those who receive mail. See attachment below for camp contact info.
MERIT BADGE BOOKS AND PREREQUISITES.
It is best to get your merit badge books now as some badges require some work to be done prior to arriving at camp. You can purchase your books at the Scout Shop in San Pedro. I was just there today and they have a very healthy supply of all books. Based on Mr. Schunk's merit badge list, the following scouts have some prerequisite work:
Chris – Emergency Prep
Cameron – Mammal
Cash – Communications
Kyten – Environmental Science
Kevin – Environmental Science
Bennett – Safety
Andy – Communications, Aviation
Nik – Crime
Jimu – Environmental Science
Sean – Environmental Science
Matt – Mammal, Soil
Ethan – Emergency Prep, Communications
Miles – Communications, Environmental Science, Emergency Prep
Logan – Aviation
Alex S. – Emergency Prep, Communications
Troy – Communications
Tom – Environmental Science
Jakob – Communications
Dylan – Communications
***You may want to group up with one another to get these prerequisites done before camp starts.***
Another email will be forthcoming detailing the meet up time and place, scouts assigned to drivers, etc.
Any questions, please contact myself or Mr. Hanhart.
Fun, fun, fun time in the mountains.